At Queens University Belfast, I read Russian Studies and English for my first degree. My enjoyment of novels set in Russia has never left me. The centenary of The Russian Revolution is an opportunity for me to revisit books that are set just before, during and in the immediate aftermath of the revolution. These selected fictions and non-fictions are chosen from a vast literature about the Russian Revolution and aim to help a reader understand the events that caused the revolution at this time in Russia, what actually happened and how the regime change affected the protagonists, real and invented.  My top ten picks are…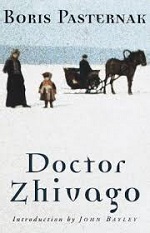 Dr Zhivago by Boris Pasternak
This is my all-time favourite novel. It is poetic and epic and tells the story of two lovers and their families during The Russian Revolution and the Civil War that followed.
And Quiet Flows the Don by Mikail Sholokov
A beautiful family epic set during the revolution, in Ukraine, and a must read.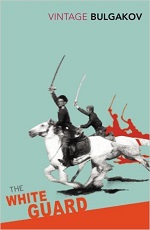 The White Guard by Mikail Bulgatov
Set in the Ukraine beginning in 1918, concerning the fate of the Turbin family as various groups fight over Kiev in 1918.
November 1916 by Aleksander Solzhenitsyn
This one concerns the Revolution and uses thinly disguised historical personages as characters to present philosophical and political views.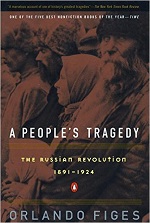 A People's Tragedy by Orlando Figues
A chronicle of the history leading to revolution until Lenin's death in 1924. It is multi-award winning and very readable.
Four Sisters by Helen Rappaport
The story of the Grand Duchesses Olga, Tatiana, Maria and Anastasia and the dying days of the Romanov Dynasty. Beautiful writing. It is biographical.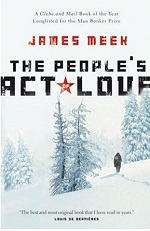 The People's Act of Love by James Meek
A gripping novel set in Siberia at the time of the revolution and one of my favourites in this list.
Sashenka by Simon Sebag Montefiore
The story of Sashenka, Rasputin, conspiracy and a half century following the revolution. It is utterly gripping.
Midnight in St Petersburg by Vanora Bennett
Revolution threatens and Inna Feldman is drawn into intrigue concerning Rasputin and also a love triangle in a page-turning novel.
About 1917: Stories and Poems from the Russian Revolution edited by Boris Dralyuk, published by Pushkin Press
A selection of the best!
I would, in addition, recommend Simon Sebag Montefiore's The Romanovs.
Carol McGrath has an MA in Creative Writing from Queens University Belfast, followed by an MPhil in Creative Writing from University of London. Her debut novel, The Handfasted Wife, first in a trilogy about the royal women of 1066, was shortlisted for the RoNAS in 2014. The Swan-Daughter and The Betrothed Sister complete this best-selling trilogy. The Woman in the Shadows will be published in 2017.
Read more about the Romanovs in Stockholm Syndrome in Ekaterinburg?.